HELLO AND WELCOME TO ALEETA RACHEL {WOODRING } SLEYSTER HALL / LONG WORLD OF ART AND COLLECTIBLES

Click here to add text.ALL OF MY ITEMS CAN BE PURCHASED PERSONALLY THROUGH ME  ALEETA RACHEL.  HALL / LONG

CLICK  EMAIL ADDRESS BELOW TO SEND ME AN EMAIL ON  ALL QUESTIONS CONCERNING ANY ITEM YOU MAY WANT THAT IS ON THIS SITE OR ANY ITEM YOU MAY WANT SPECIFICALLY CREATED.

SHOWN NEXT ARE MY TINY MINIATURE AND ACEO SIZE PAINTING ART.

RENOIR GIRL'S BY LAKE PAINTING

SHOWN NEXT ARE  SAMPLES OF MY ANIMAL DOG CAT FERRET PAINTINGS COMMISSION INFORMATION EMAIL ME YOUR PET' S PHOTO SIZE COLOR OF PAINTING OR PURSE STYLE AND COLOR PREFERENCES.

I ALSO GLADLY PAINT YOUR PET ON PURSES

CUPS MUGS VISORS TOILET SEATS

MAILBOXES URNS

CYOU MAY SEE AND PURCHASE ADDITIONAL ART AT THE FOLLOWING SITES.

CYPUlickSSTRYOU MAY ALSO SEE AND PURCHASE  ADDITIONAL ART BY ME, ALEETA RACHEL BY CLICKING ON
THE ARTBYUS LINK HERE.
here to
EIFFEL TOWER PARIS

PAINTING

TEXAS BLUE BONNET FLOWERS

PAINTING

ClicTATALLY AND JAY ON MYRTLE BEACH

PAINTING

P TAhere to add text.

RAY CHARLES PAINTING STARTING TO SING

FAITH HOPE AND CHARITY.3 GIRLS  OCEAN PAINTING

SANIBEL LIGHT HOUSE FLORIDA PAINTING

SAN FRANCISCO GOLDEN GATE

BRIDGE PAINTING

SPECIAL ART THAT I AM FAMOUS FOR HAVING CREATED

DAY LIBERTY CRIED 9/ 11/01

This tiny painting titled , "THE DAY THAT LIBERTY CRIED 9/11/01"... SOLD ON EBAY'S AUCTION AMERICA, whereby all the funds went to our New York Friends.

The following quotation accompanied the painting on the Ebay give away listing. ".....I see the world being slowly transformed into a wilderness, I hear the approaching thunder...I feel the suffering of millions. And yet, when I look up at the sky, I somehow feel that everything will change for the better, that this cruelty too shall end, that peace and tranquility will return once more." .....Anne Frank, July 15, 1944......

..

DODIE'S GATE , NAMED FOR DODIE BILLIG CLONINGER , OMAHA, NEBRASKA 1981, BEST FRIEND ONE COULD EVER HAVE....ALEETA RACHEL

" MAY YOUR LIFE BE FULL OF OPEN GATES, AND FEW MUD PUDDLES."

ALEETA 2006

ABOUT ALEETA

Aleeta is a listed artist.

She was chosen from 2500 artists in the US to make an angel artist for the White House.

Senator Hillary Clinton's thank you letter is shown

next:

She also has an original signed thank you letter from President Reagan for a gift of number 81 print. See details on my about me page.

She has won numerous art show awards for her creations.

Her donated art has made money for many organizations, such as St. Judes and The Kansas City Shriners.

Many creations are now in the collections of art all over the world.

One of a kind original oil paintings by Aleeta Rachel Hall / Long.

Sample of some of my painted subjects are as follows:

Children fairies angels mermaids witches dog cat ferret bird sheeplandscape seascape snow scene pastoral light house rose calla lily poppy florals Christmas Halloween Easter valentine  and ACEO cards.

Commission paintings are available below for creating tiny miniature small little oil paintings for your doll house, dollhouse, or large paintings for your home or business.

All paintings can be selected to match your decor.

Photograph (s) of your dog cat house or whatever you may choose will be used for your personal pet paintings.

Note I paint on every surface such as metal, aluminum, glass, or wood.

I also custom paint on material, curtains ,bedspreads, cushions, pillows and clothes, clothing wardrobe for men women and children.

Click here to add tMORE ABOUT ALEETA RACHEL.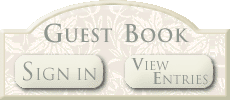 Clicclick here to seek here to add text.

BELOW TOILET SEAT SHELTIE PAINTING  .